Services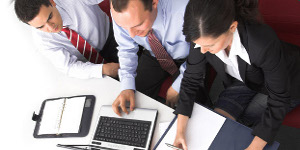 As a licensed user you will receive prompt email support. We will also point you towards the most active community for self-help.
If your enquiry is not directly related to our software and concerns a business, engineering or TRIZ methodology, we will attempt to connect you to a recognized expert in that field.
Training courses are not offered as standard but can be requested. Training would be offered for a negotiated fee, at a mutually convenient date and location.
The content and duration of training would be tailored to the needs of the client organization, number of participants and intended application.
Example models are provided with the software installer. The software also provides access to an online archive of example models.
Training development
Since Southbeach is used in many different fields, ranging from business, engineering to scientific problem solving, Southbeach Solutions - a software company - cannot address domain-specific training. We encourage consulting firms and industry associations to develop their own Southbeach Training Courses for the areas in which they specialise. We may be able help you to get started. Write to support@southbeachinc.com.
There is a business opportunity for talented independent consultants to provide training. We encourage and support that opportunity.